Production information



Sunrise Tour - Dawn in Tea mountains
Take a fascinating sunrise tour with us to witness the daybreak view of orange and red-colored dawn set amidst the clouds in the tea mountain and enjoying the local breakfast by the tea planet.
After having breakfast, you will discover the process of producing tea and indulge yourself in the tea world. Tasting different kinds of tea with our tea master. Surrounded by this fascinating mountain in Pinglin. Be ready to devote yourself entirely to the relaxing atmosphere in tea village.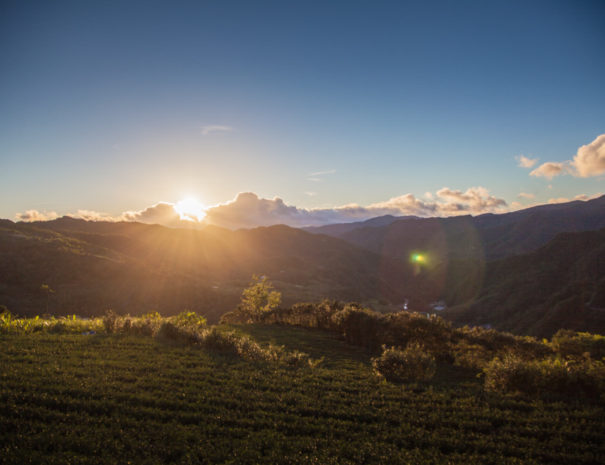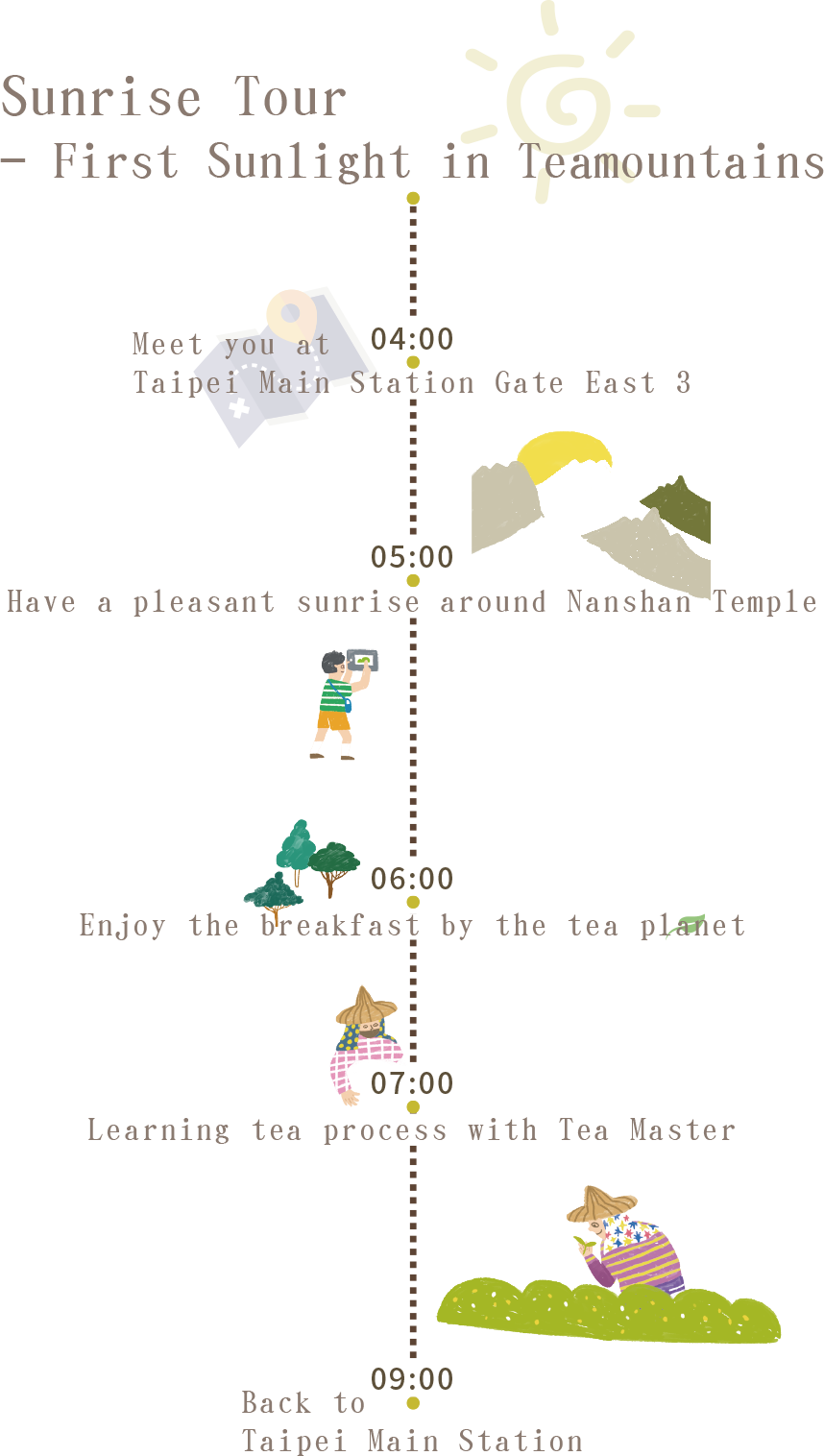 Sunlight through the
thin clouds, shining the ground
Clouds catch the red-orange rays of the rising sun, the first light of the sunrise like a movie scenes, and reflect this light to the ground. Hypnotically watch the flaming sunrise turn the unending vastness a radiant gold. When light travels through the atmosphere, it comes into contact with materials that absorb, scatter, and reflect parts of the spectrum. For the this beyond-belief minutes, the only sound are the chirping of birds and the buzzing insects.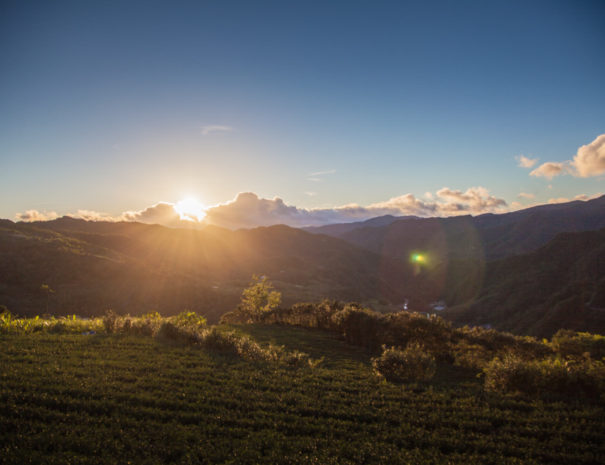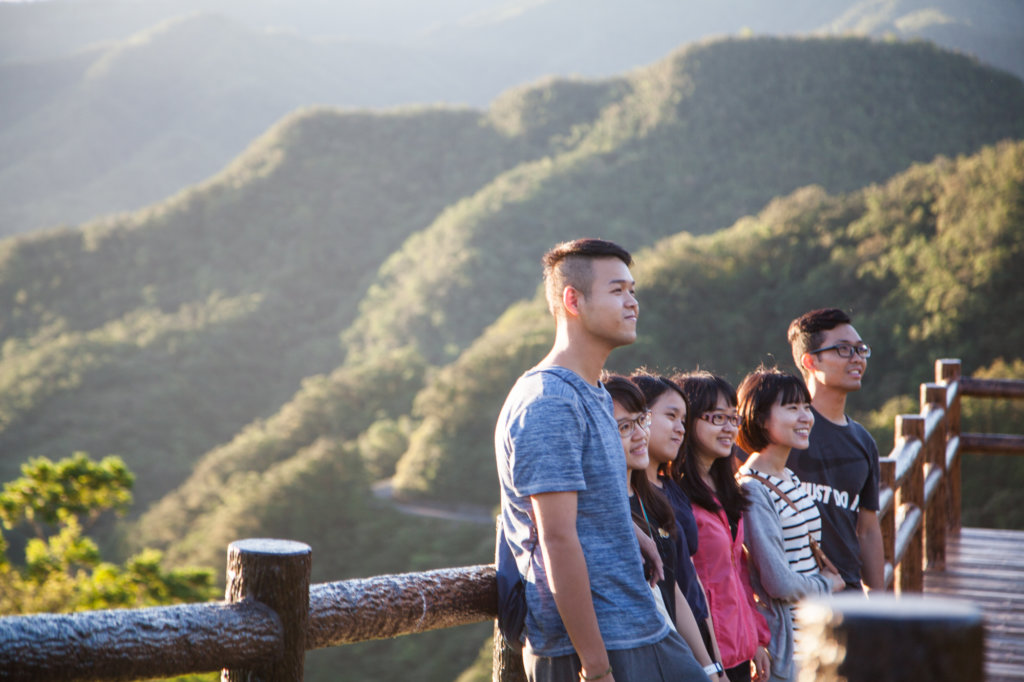 The golden shining sun started rising from the tea mountains. It filled the sky with mighty colors of red and splashed the clouds with endless rays of pink. It was bright and mesmerizing as it inviting you to stare, deep into the horizon. The science behind the show is just as impressive.

Awesome Local breakfast served in Pinglin
Steamed buns with selective flavor, tea oil noodles, vegetable pickles, and of course, a pot of warm tea. Here are more abundance of delicious food in tea mountains. Trying some local food is the best part about travel, not to speak enjoy all this with incredible sunrise view.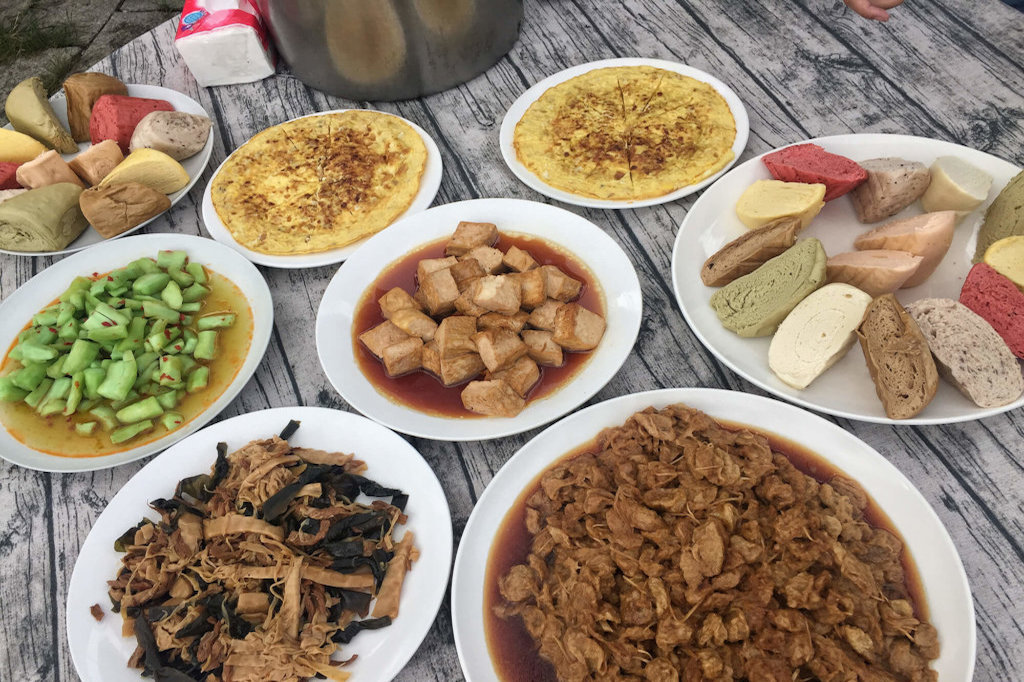 Discover the beauty of the tea with tea master
Tea is a main social drink in Pinglin, and you're constantly offered a cup in friendship. Sit down and enjoy steaming honey flavor hot tea, cooked in a charred brass kettle over a rudimentary fire pit. Tea means peace, spiritual enlightenment. The moment you sip hot tea, you feel satisfied and all of your stress is relieved. When you travel Taiwan, do visit Pinglin, it definitely is your cup of tea.
Tour Info
Time: 4:00 am-9:00 am
Place: Pinling, New Taipei City
Private air-con car + Seasoning Local Breakfast + Tea Village Tour & Tea Tasting + Special Souvenir + Insurance
---
Included
Round way transportation by air-conditioned car
Delicious breakfast set
English-speaking guide
Local tea master guidance
All materials for tea tasting
Additional information
The tour requires minimum 15 person to operate the tour.
---
Wow-TAIWAN Travel
We have dedicated ourselves to exploring every nook and cranny beautiful Taiwan has to offer and pride ourselves in providing an experience you'll never forget, both that is serendipitous and local in context.