Production information



River Runs Through Teamountains
Shiding, a hidden gem on the east side of Taipei.
Fresh and bursting river flows through historical old town, fish swimming in the reservation river completely free and at ease. Close your eyes, captured the true sound of a cool, rushing river as it run through the rocks. Shiding has an awe-inspiring stream, bizarre rocks, handicraft work shops, and traditional tea. Come over to visit this rural area, bringing nature to your fingertips, create meaningful experience.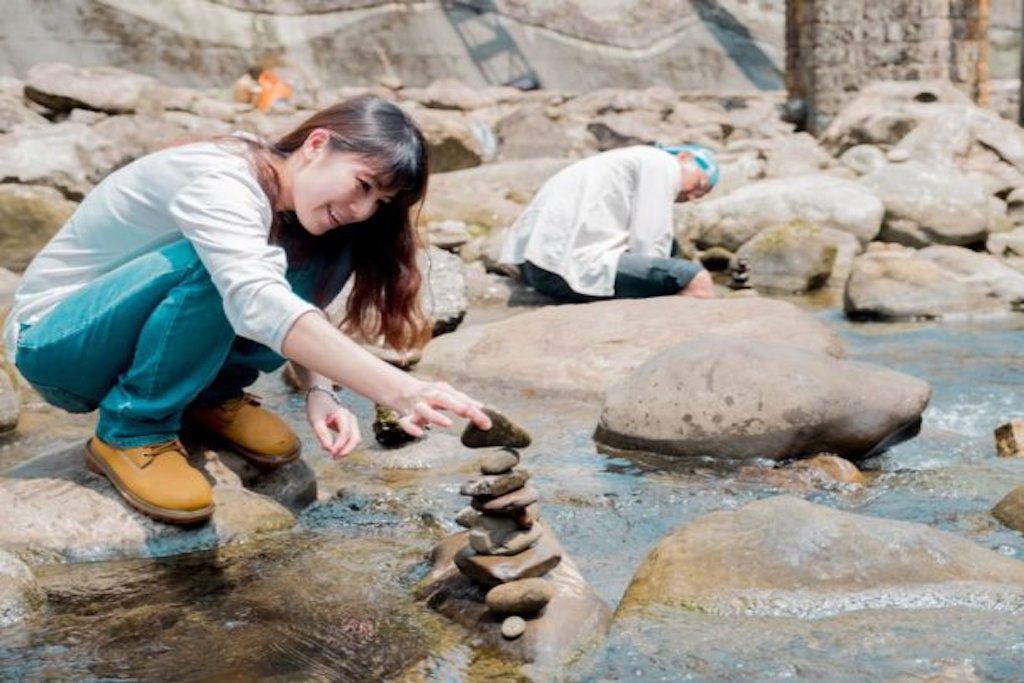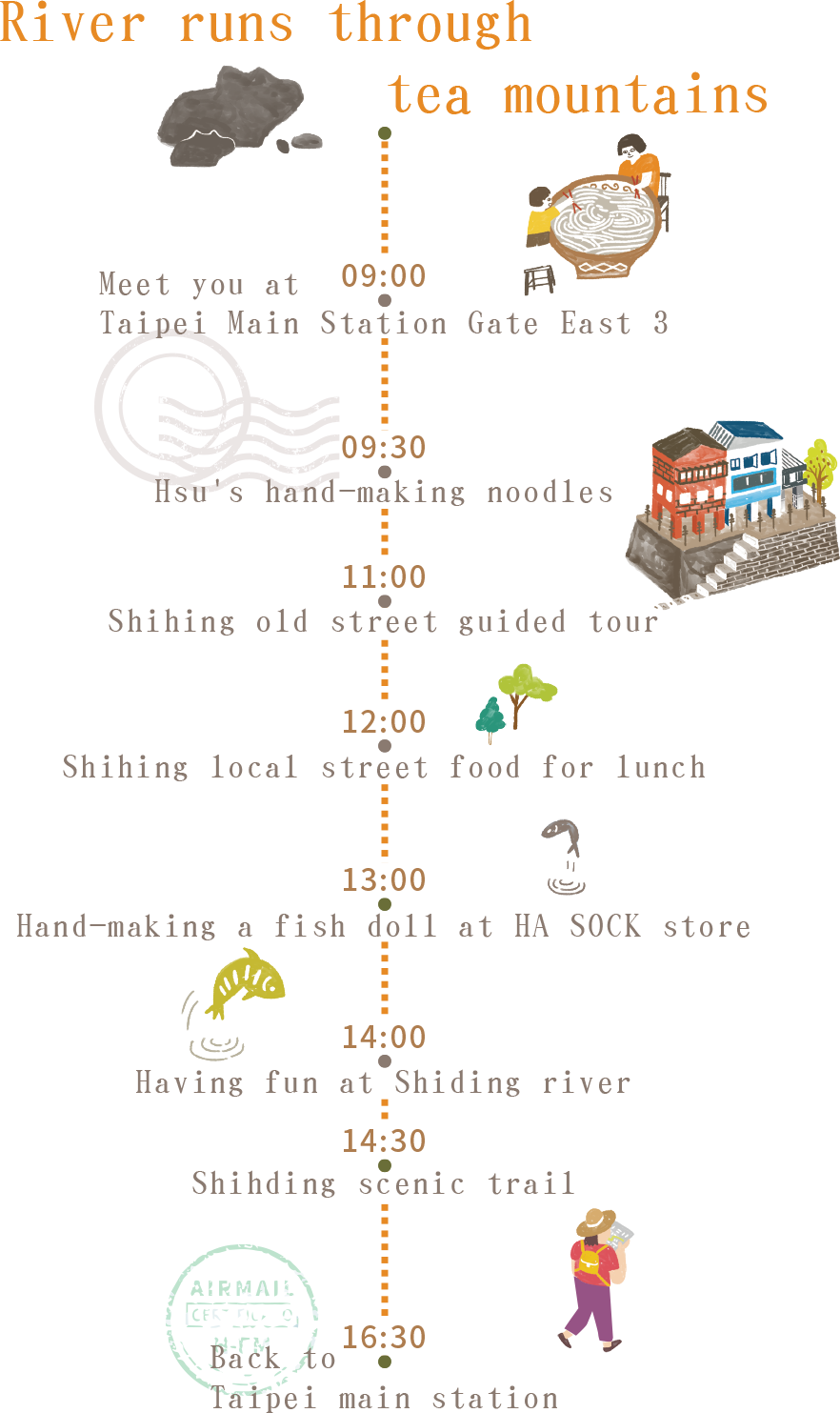 Follow the
limpid stream in Shihding
Shiding, a simple mountain village located at the convergence of two small mountain streams. The century old village got an old time Taiwan feel to it. Two very clean, fish-filled streams that come from virgin forests high above, in the nearby mountains. Walk down to the river, put your feet into the cold stream, awakened by the senses and take you to a pleasurable space.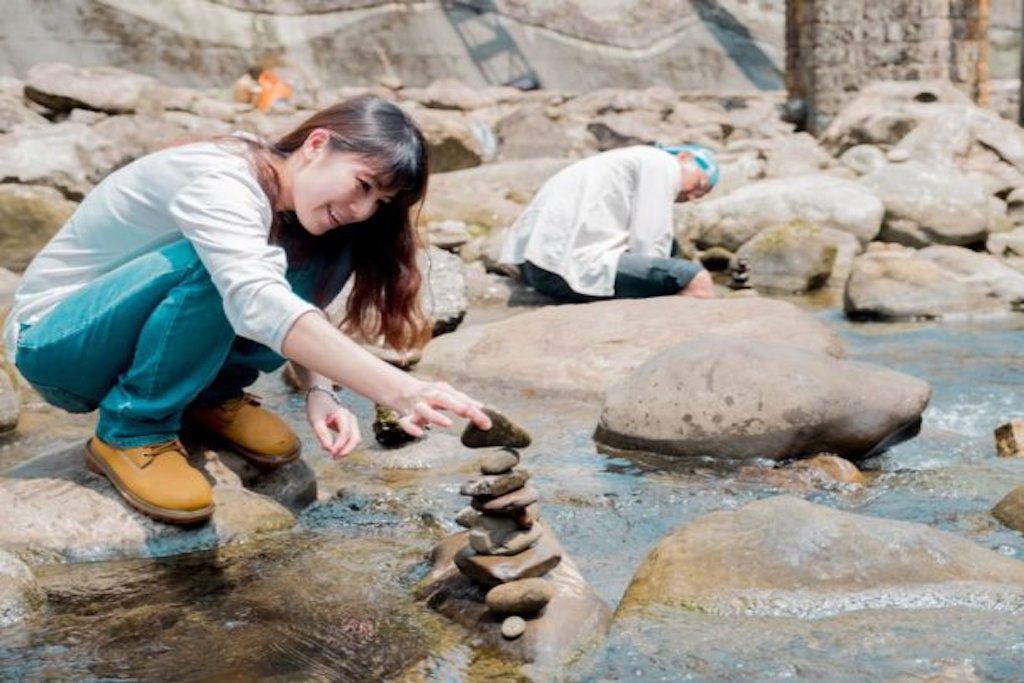 River protection Movement:
DIY a unique fish doll
A great day trip out of the city in the east of Taiwan. Sroll in the old street, a nice art center that's worth a visit and some local handy crafts available in the center and in various shops around the village. Since Shiding is a water protection area, prohibited freshwater fish in the river. Come into Ha Sock handicraft store and make yourself an adorable fish doll to memorize the crystal clear river here.


Find Passionate spirit in
Hsu's Noodle
This is Shiding Hsu's Handmade Noddle Company, and these were his noddles , drying in the sun.Have a chance to pull the noodles out to make them thinner, longer, and springier.First stretch requires two people, each one pulling the rod on either side.Learn the noodle-making process by your own hand and having fun!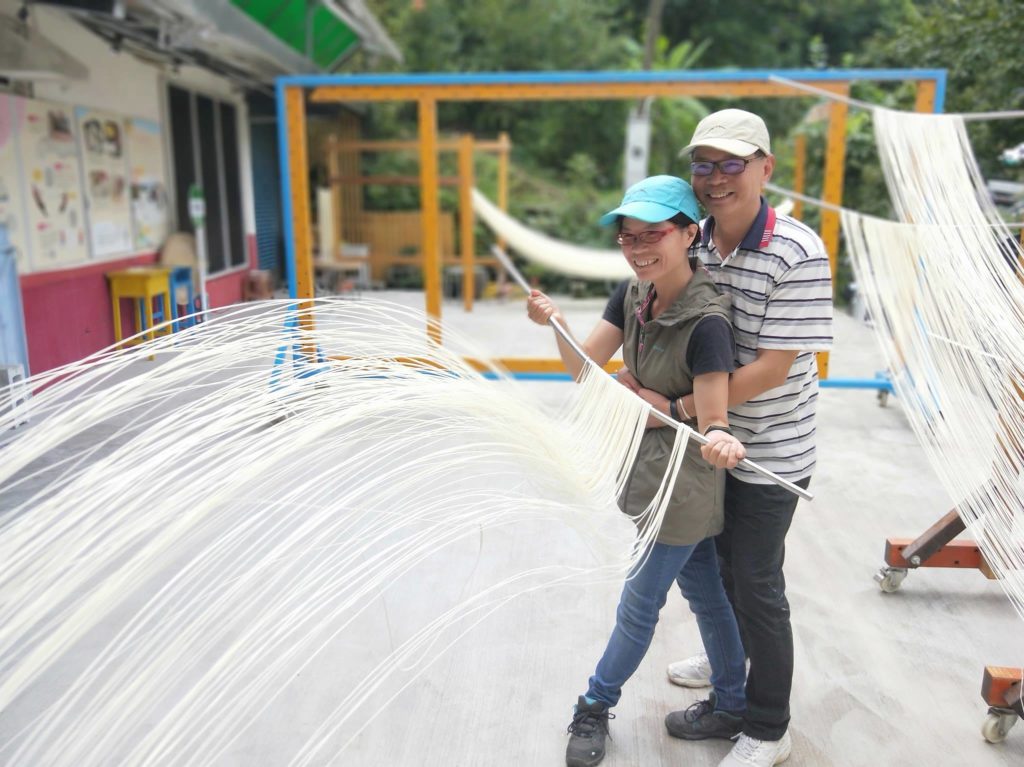 Nice stroll at Shihding pathway
Taiwanese ancestor travel over mountains and valleys, found this unknown treasure on east side of Taipei. Rediscovering the road our ancestor walkthrough. Follw their footsteps and savour the sun, fresh air, and green grass.The stream cuts through the sandstone bedrock like butter in Shiding, and leaves interesting rock instead.Come around this serenity of nature, feel the calmness inside your heart.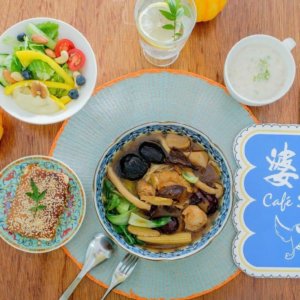 Tour Info
Time: 9:30 am – 16:30am

Place: Shihding, New Taipei City

Private air-con car + Hand-Made Rice Noddle Experience+ Shihding Handicraft Making + Special Souvenir + Insurance
---
Included
Round way transportation by air-conditioned car

Hand-made rice noddle experience

English-speaking guide

Shihding hadicraft making

Historical trail guided tour
Additional information
The tour requires minimum 15 person to operate the tour.
---
Wow-TAIWAN Travel
We have dedicated ourselves to exploring every nook and cranny beautiful Taiwan has to offer and pride ourselves in providing an experience you'll never forget, both that is serendipitous and local in context.