Production information
Stunning

scenery hike in Juifen
Summary
A moderate hike where the reward outweighs the amount of time it takes you to get there including other activities in the Jinguashi area makes this a full-day tourist excursion from the city.
An adventurous trail with spectacular scenery and finished off with a visit to Jiufen.
End the exciting day with the Taiwanese tea ceremony!
1 Day at Juifen & Jinguashi, Taipei's north east coast
Adventurous trail with breath-taking scenery.
A glimpse of Taiwan's geographical attractions and stories of mining town.
Enjoy an exquisite tea ceremony at a local Taiwanese tea house in Juifen old street.
A bird's eye view of north-east coast of island.
Special offer during the Universiade period!!


Have a taste of TAIWAN (Two for one)
Free tea Peanut Candy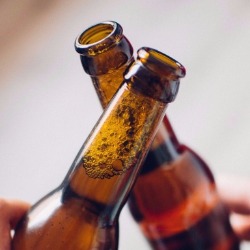 Free TAIWAN Craft Beer
With selected local speciality, you will have a sense of our culture.
---
Immerse yourself in this stunning scenery: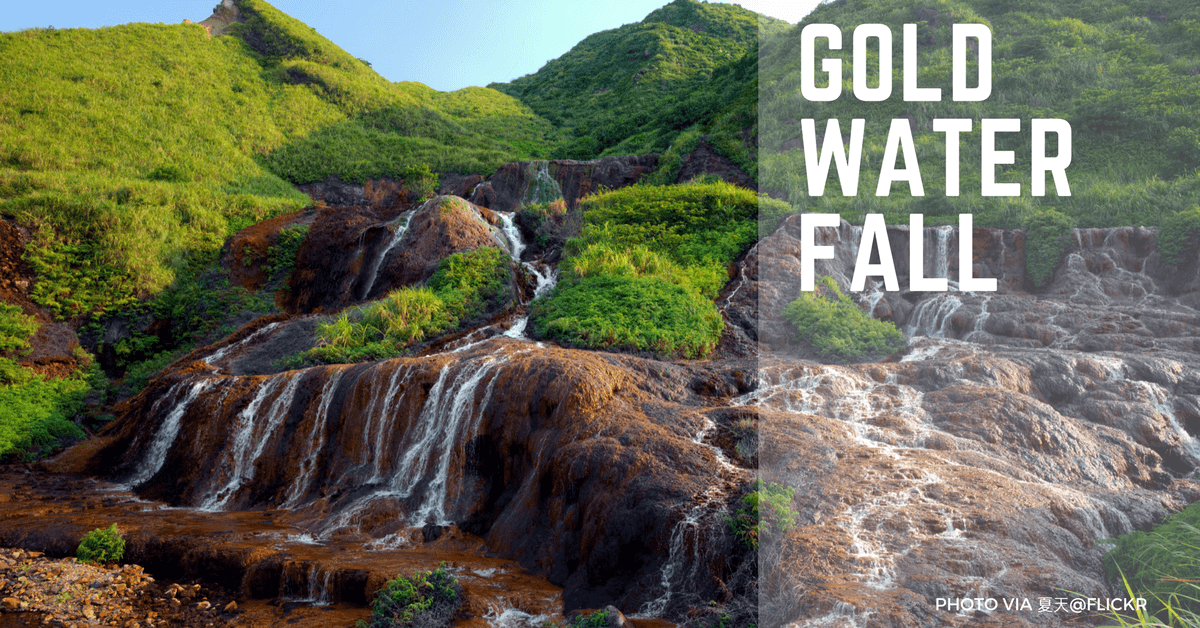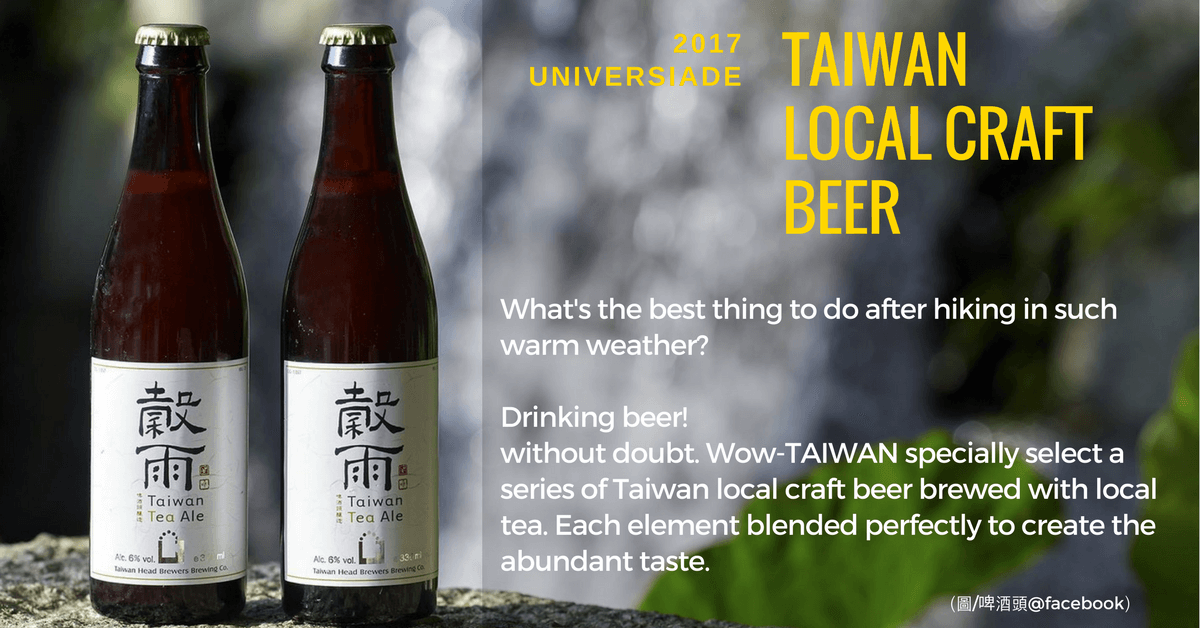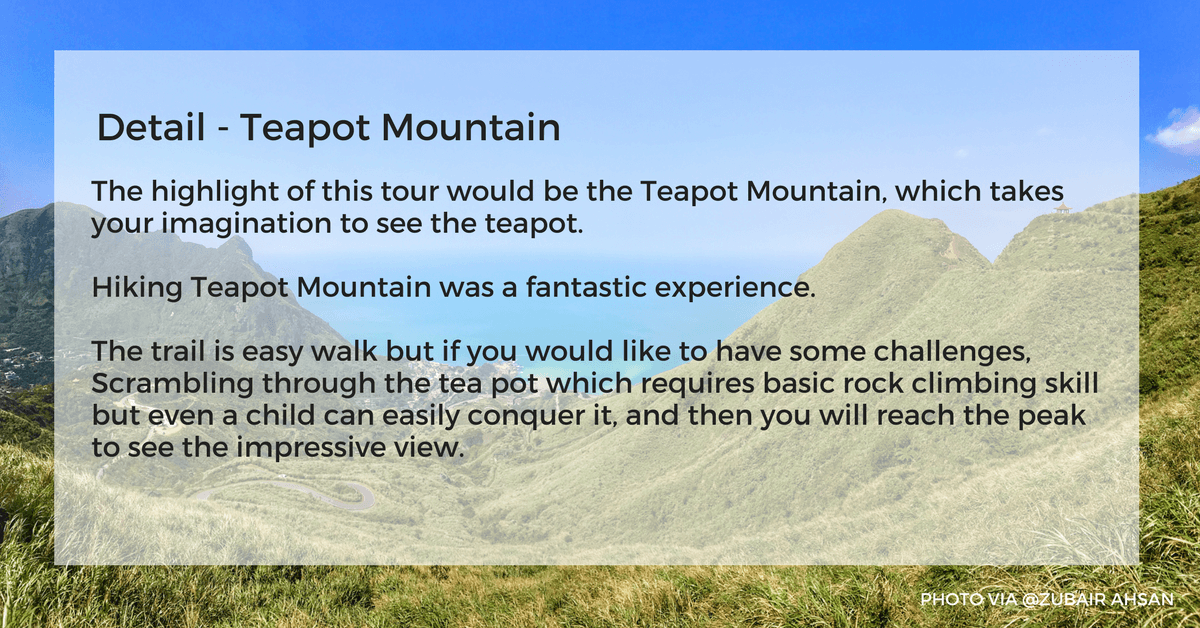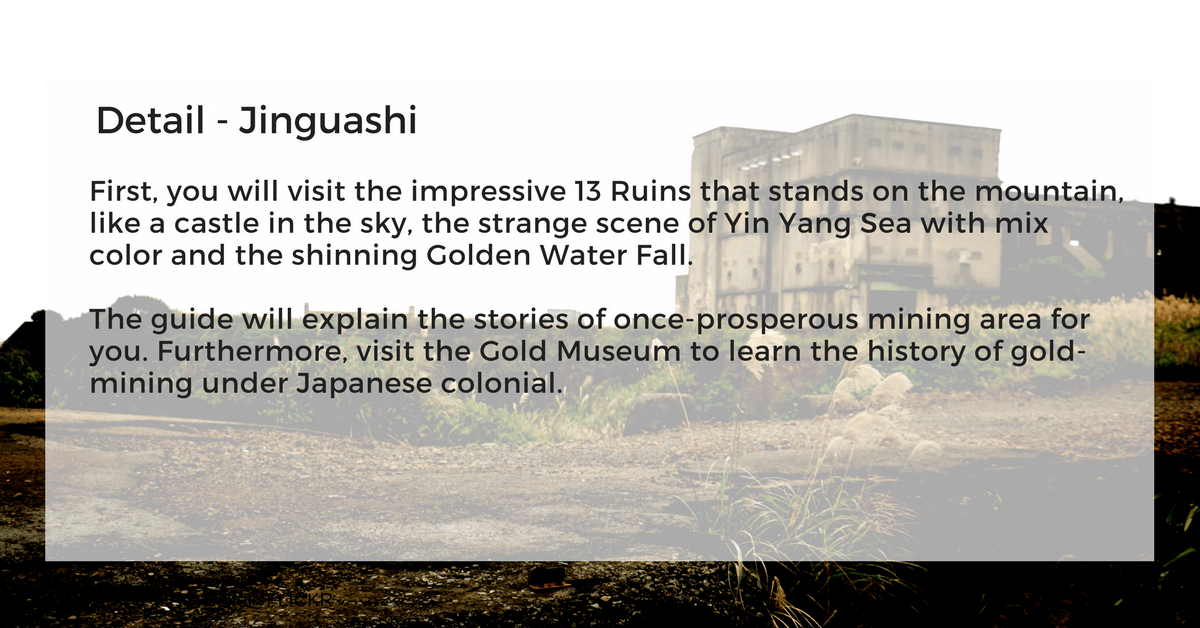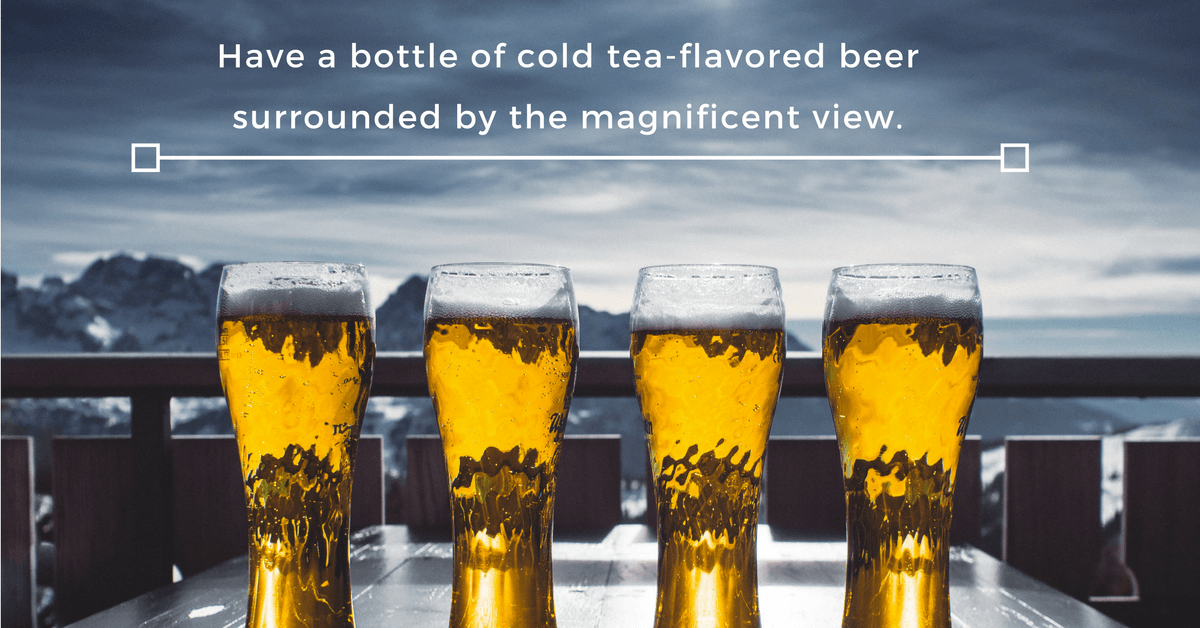 ​
Have a problem ?
Message us through the following link